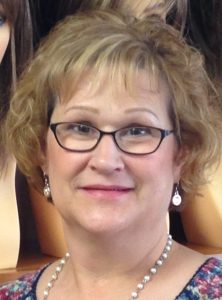 My name is Gail Parker. I am proud to be a two-time Breast Cancer Survivor.
March 2008 was my first breast cancer diagnosis. My treatment plan consisted of a lumpectomy, 6 chemotherapy treatments, and 33 radiation treatments. In March 2018, I was re-diagnosed with breast cancer. I had a double mastectomy, 16 chemotherapy treatments, and 25 radiation treatments.
In March 2011, I opened Amazed By You Wig and Specialty Boutique. I wanted to help other patients going through their cancer journey. I wanted them to feel safe and know that I would help them in any way I could. AMAZED BY YOU opened three years after I became a survivor. We offer top quality wigs, mastectomy products, head coverings, and many more specialty items.
My goal in life is to help cancer recovery become easier with the knowledge I have obtained through my two cancer journeys. AMAZED BY YOU got its name from all the amazing and courageous people I have met since I was diagnosed with Breast Cancer.